The heavyweights and rising stars of Australia's print industry were honoured last night with awards handed out to the ProPrint Power 50 and  ProPrint Emerging 50 unveiled at a physical and virtual hybrid event held last night at Sydney's Shangri-la Hotel, with QLM honored in both categories.
The Power 50 initiative by ProPrint & Sprinter Magazine is a celebration of talent and strong leadership across the entire print industry. In a tough year it looks to a wide variety of contributions that see work to make companies, customers and partners succeed.
ProPrint Power 50 for 2020: #48 Simon Pugh – CEO QLM Group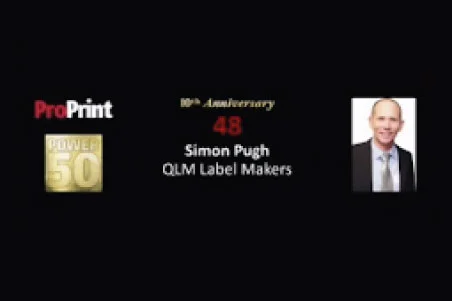 QLM Group's CEO – Mr Simon Pugh was recognised for his contribution and leadership of the QLM Label Makers Group in 2020. This included the relocation and upgrading of their Brisbane manufacturing facility and also for his contribution, communication and development of label manufacturing in the region.
ProPrint Emerging 50 for 2020: Jo Forbes-Salmon – Marketing Manager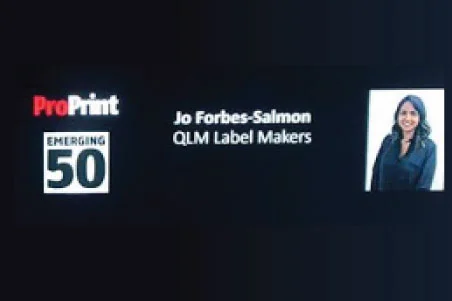 QLM's Australian Marketing Manager – Ms Jo Forbes-Salmon was recognised as one of this year's Emerging 50 group, which included a broad range of individuals representing a range of sectors in print. The Emerging 50 award recognises Jo's marketing skills and contribution to the ongoing development of the QLM brand in Australia.
It is testament to the team of dedicated and talented individuals who make up the QLM Group to be recognised in these awards and we celebrate their success with the group as a whole.
Read more about the awards here:  ProPrint Power 50ProPrint Emerging 50
MAIN: Jason Kong gin labels pop with colour and movement, creating a unique brand story.
Healthy Sprout Company chose digital print to create playful variation across packaging, with clouds and sprouts changing position on every label.
Connecting in a crisis: Nestle's KitKat R U OK? packaging