Supermarket categories are quite competitive as brands fight for space in large retailers. Getting your product noticed on the shelf takes great thought and excellent packaging design. But how do you get your custom printed food packaging design to work for you? 
Your packaging needs to help build sales and gain loyal repeat customers when you or your website are not the primary selling tools, all you have is your packaging on the shelf doing the selling for you.  You need great design and clear communication within your design to gain instant recognition. 
Great brands create success by using custom printed packaging that is branded well, with clear and identifiable messaging about what the product is, and why it is convenient for the end user.  Ensuring the correct type of packaging is used for your type of food packaging is the first step to success, but what is the right flexible packaging type for your brand?
What type of flexible packaging is right for your product?
Choosing the correct type of packaging for your product is the first step to getting your food packaging right from the start. But how do you decide on the correct type of flexible packaging?
Flexible packaging that is being used by your competitors successfully can be a great indicator of what you might consider for your brand for one reason – it has already been proven successful for that type of product. For example, coffee is generally found in stand up pouches or side gusset bags with a one way valve for freshness. 
Snack size and single serve products are generally found in sachets, centre seal bags and 3SS. 
When deciding on what flexible packaging to use for your product, there are some points of difference to consider: 
Flexible packaging has many points of difference and considering your product specifically when deciding can help ensure you have the right design for your custom branded food packaging. 
How will your end-user use the packaging? To store the product (think resealable) or to enjoy and then dispose of the product packaging.

Would your product packaging sell better with a transparent window?

Would your product benefit from a one-way valve?
Consider how the product and packaging will be used, then take a closer look at how the packaging design can be used to attract attention on the shelf. Understanding flexible packaging is essential to making good design choices.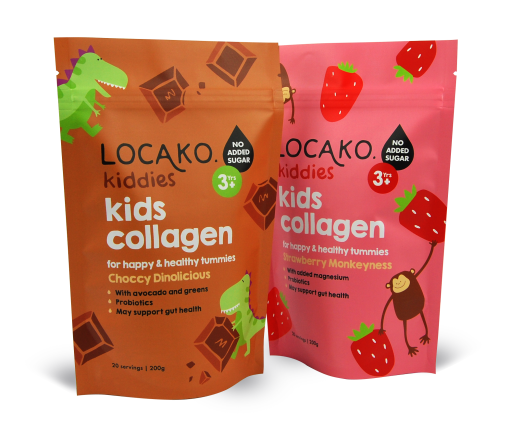 How using great design helps increase sales
Time-poor consumers are looking for quick solutions when shopping, you have only a limited time (literally seconds) to attract attention so your packaging design has to speak for itself, be easily identifiable and work for your brand to attract attention quickly. 
Without clear messaging, attracting that sale may be near impossible. 
We have spoken to many packaging designers over the years about what makes good food packaging design, and there are features most suggest work to attract attention on the shelf. 
Some design features listed to help increase sales include:
Brand logo in the same position on each flavour or product;

Consistent branding across each flavour or product;

Easily identifiable product features;

Clear easy to find product name;

Quality packaging;
Using design features and branding consistently across each flavour or product can help give your products the appearance of a more prominent brand rather than a stand-alone product. 
Investing in great design and affordable packaging
Investing in a product launch, new SKU or new stock food packaging can be overwhelming with many suppliers looking to use overseas sourcing, resulting in large minimum order quantities. 
QLM flexibles is a leader in supplying made in Australia digital print packaging, meaning Australian businesses large and small can take advantage of smaller investments, lower MOQs and multiple SKU printing to drive sales by using custom print packaging.
With fast turnarounds and extensive network support brands can build their business by utilising the accessibility of smaller print runs and multi-SKU print runs to launch new product lines, take advantage of opportunities in the market or brand out totally, with great looking packaging. 
For more information on choosing the right flexible packaging type for your product, reach out to the qlm flexible team to arrange a sample pack and an open discussion about your product packaging requirements.
Ready to get started on your own packaging design? Our flexible packaging sizes and templates are a great resource for your designer and our team are here to help. Contact us now.