For 2020, QLM's LUNA Mooncake Lantern Boxes are a gift of love and light. Packaging that magically transforms into a beautiful lantern & the inspiration of RMIT University Design student: PHAM MINH DUNG.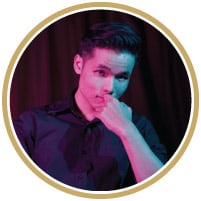 Dung wanted to create mooncake packagingthat was affordable and beautiful in design. Existing packaging is often too expensive for most families and is discarded after use. By including an LED light inside, the box quickly changes to become a lantern. This Innovative use of materials results in a stunning design with a lasting impact.
The tradition of making food offerings in honor of the moon, reflects values of sharing and good fortune for the year ahead. The moon shape is a symbol of completeness and reunion, something that in uncertain times provides reassurance & hope.
HAPPY MOONCAKE FESTIVAL – MAY YOUR LIGHT SHINE BRIGHT.
4 WISHES OF MOONCAKE FESTIVAL

Each Mooncake boxes represents one of the 4 sacred wishes of the Mooncake Festival: