2022 is cautiously seen as a break-out opportunity for many businesses.
It is vital you look at what is happening in the market
to ensure your business and products look awesome!
Adapting and pivoting requires inspiration and connectivity.
These are the hottest trends we predict will have the biggest impact,
for your labels & packaging to stand-out!
​
QR Codes
check-in and

check this out

!

Use QR codes to replace busy packaging with too much info,
connect with customers & offer deals.
Make it easy to buy &

test to make sure it works!
The QR code is evolving
 from a simple check-in option to a
check this out experience!
Scanning behaviours are being used to initiate interactive sales opportunities that
people are totally into
. The key is a well-defined
call to action
,

whereby customers
know why they are scanning
and
what they are going to get
.

By incorporating features and promotions that
add value
, they perform more than just function,
they become engagement
.
The QR code is seeing a resurgence on labels and packaging
, but
with more tailored thought
.

QR codes can
deliver way more information in many more ways.
Links can be updated and used to
show the origin of  products
('where do I come from' and 'how was I made') as well as
authentication of provenance or certifications
. In addition to detailed information you can show images, videos or simply entertain (don't underestimate the power of gaming).
attainable sustain

a

ble
start going circular


Gather information BEFORE you design or set goals.
Consider overall environmental impact when evaluating options.
Be flexible with decisions and changing circumstances.
Recyclability became
sustainability
and now it's all about
circularity
. This label & packaging trend is about sustainability options that are easily understood, evaluated and achievable. Be careful of 'green washing', where people state options achieve things that they don't. A broader discussion on the 'war on plastic' takes into consideration the impact of all elements of the label and packaging process.  While eco-friendly looking designs remain popular, the acceptance of imperfect packaging is struggling, largely due to the perception that products have been damaged or tampered with.
eco
options

showcase the 3 R's of sustainability: Responsible sourcing, Reduction strategies & Recycling options. Setting goals for labels and packaging can involve a complex series of interactions. We have a range of product options and packaging strategies to improve your overall sustainability, talk to us so you are circular & not going in circles.
bri

g

ht pastels
soft shades go hard core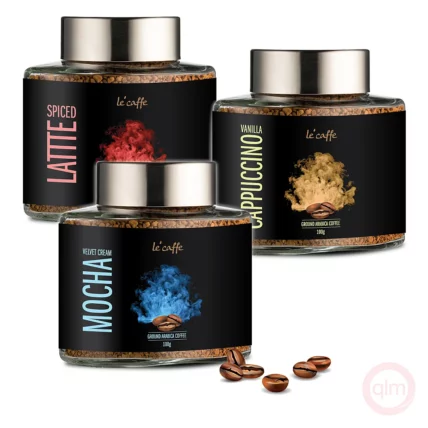 Bright pastels & colour palettes are setting the tone for 2022.
Pastels are being explored with a wider range
and experimentation with different backgrounds.
Forget muted colours only, pastels now feature a range of tones and it's all about shades! 

Pantone Color of the Year 2022: Very Peri

is part of a bright
new season of pastel colours
.

Colour label & packaging trends indicate a desire for visual exploration, but with an understatement
that isn't too shouty
(wait till 2023 for the screamy colours to explode again). 
The calming & softer pastels are being given new life with brighter versions, combinations and treatments to visually represent the current world transition. These 'new' Pastels are merging with a range of black backgrounds, mono and duo-tones as well as contrasting colours (a nod to flares, colour mists and gradients). Ideal for multiple SKUs, combinations can effectively create different emotions and evoke feelings for products. Whilst once the domain of cosmetics and healthcare products, pastels are re-emerging in logos, branding and graphic design across a much wider range of industries.
design

is

inside

–

out


where's the party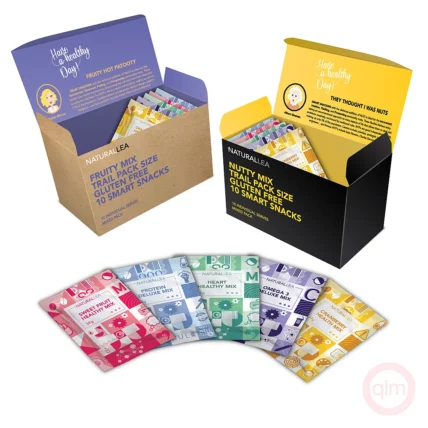 They say "it's what's

inside

that counts"
Reflecting the changing delivery environment and world experience,
designs have refined exteriors with colour and surprise inside.
This design aesthetic keeps it simple and clear on the outer packaging and design and uses fun and discovery on the inside elements. An awesome way to surprise and wow customers with customised designs, colour and branding based on the end user or campaign. It elevates unboxing experiences with much more consideration and overall messaging. Research consistently shows customers are prepared to spend more on customised items, yet we often spend thousands researching consumer behaviour only to fail to allocate sufficient resources and budget to the packaging side. Delivery boxes that have long been plain white or kraft, now come with a range of colourful options. This current label & packaging trend utilises the element of surprise by teasing or delaying gratification and giving the receiver something special. Given how many things are now being delivered is it time you stepped your box up!
ea

s

y tiger!
it's a  jungle out there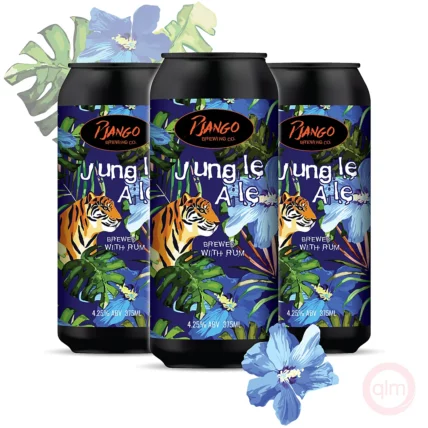 The Year of the Tiger will see this beast featured on packaging & design.
Creative designs will highlight tigers and creatures,
rising up with colourful and creative forms, patterns and surprises

. 
Tigers are renowned for being brave, loyal and forceful. The ultimate symbol of power. Yet they are also often used as a deity for children who wear shoes or hats with tiger patterns for good luck.
From a design perspective, tigers are often associated with jungle themes and elaborate floral or symbolic patterns. You can also expect a general revisiting of a vast range of animal prints, with everything from leopard, cheetah and zebra prints as well as some more creative new animal inspired patterns & themes to go with them. Orange, black and grey are popular tones but expect to see some

creativity with crazy colour combinations

and the subtlety of single tones for stunning contrast. The

eye of the tiger

can also be used to create dramatic effects and embody a wide range of emotions.
2022 is a 'Water Tiger' year which has the added characteristics of a strong sense of self-esteem & learning ability, traits that may come in handy.
m

a

ke me feel
textures & touches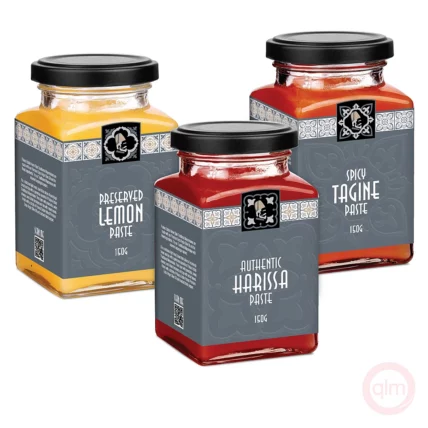 Tactile elements will feature on packaging
evoking emotion by engaging other senses
to create a 'feeling' around a product.

The best way to achieve dimension is by using texture & engaging the sense of touch. Embossing is one of the easiest ways  to create this dimension, lifting or lowering elements from the base to give status and refinement. Textured materials also give an earthiness and tactile feel. They are inherently harder to print on and often give a 'grainy' effect, so include that in the design considerations. Laminates and varnishes are often used for a 'tack' sensation. High build varnish and spot varnishes create contrasts of texture and light to encourage product interaction. Velvet or soft touch laminates are more common in packaging now (having featured on book covers for years) as the pricing becomes more economical.  There are other ways to create 'feeling' though. How something makes you feel is a combination of senses and how they interact with each other to create colour, movement and evoke feelings.
What do you think about these predictions for label & packaging trends?
Let us know in the comments below.