QLM Label Makers wins 5 Awards for Award Winning Label Printing & Design.
The QLM Label Makers Group  won a total of 5 Awards including 2 Grand Prize Winners for Labels – Wine & Non-Alcoholic Beverages and Food Packaging.  Winning entries are rewarded for showcasing the most inspiring work and uplifting brands in the region through innovative, expressive and meaningful experiences. Check out QLM's winning entries below.
HP Inkspiration Awards 2021, previously known as the HP Digital Print Excellence Awards – Asia Pacific and Japan, were founded by HP Graphics Solutions Business to recognize outstanding achievements and innovations in the printing industries across Asia Pacific and Japan.
Highly qualified leaders from the graphics arts industry judge the entries based on: overall aesthetics, impact/marketing effectiveness, shelf appeal, fit for purpose – design suitability, uniqueness & innovation and best use of media or substrate.
Grand Prize Winning Print & Design –

HP Inkspiration Awards 2021

: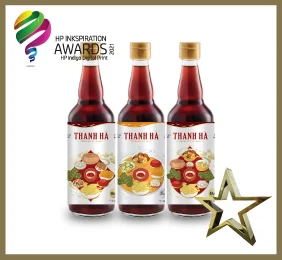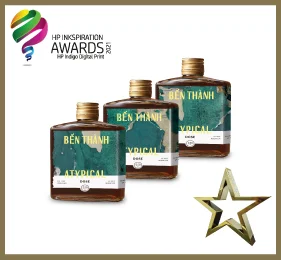 Award Winning Print & Design –

HP Inkspiration Awards 2021

: